Filtering Full Wheel Generator™ Lottery Software
About the NEW FFWG
The new Filtering Full Wheel Generator™ (FFWG) lottery software program is available! The software so many of you have been requesting and waiting for: a program that will kick out all of the unnecessary combinations. FFWG is a totally new version of the Smart Luck Full Wheel Generator with many new features, including filtering. FFWG works in all (32-bit and 64-bit) versions of Windows XP, Vista, and Windows 7.


Download FREE DEMO of FFWG
This will install the FFWG program, which you can choose to run in limited Demo mode without a serial number and key, so you can evaluate the program without cost. When you purchase FFWG, you can use the serial number and key to unlock the full program.
Once you have made a Full Wheel using your best numbers, you can:
1)
View
the combinations;
2)
Save
them;
3)
Test drive
them through our lotto history files (requires Advantage Plus or SlhEdit to be installed) to see what you would have won had you played the wheel every game;
4)
Print
them (though large wheels may take many hours or days to print); and
5)
Apply filters
to eliminate undesirable combinations until you have the wheel reduced to a size that you can actually use.
Obviously, once you eliminate a single combination from a Full Wheel, it no longer has the Full Wheel win guarantee, but so many of our customers have asked for these filters that we are making them available in this program.
The FFWG is new, faster, and easier to use:
New demo mode available - download a limited version to try for free!
New Windows format allows more accessibility - runs on 32-bit and 64-bit Windows XP, Vista, and 7.
New user-friendly interface. See Program Screenshots.
Fast speed - lottery program opens and runs in a second and produces wheels as soon as you enter your numbers.
Easy install on a hard drive or on a USB flash drive.
Free automatic program updates for the current version from our web site (does not include new version upgrades).
Available on cd, download, or USB flash drive1.
Full Lottery Wheels
2,590 Full lotto wheels with lotto jackpot win guarantees for ALL Lotto games: Pick-3, Pick-4, 5, Pick-6, Pick-7, Pick-8, Pick-9 and Pick-10.*
Full lotto wheels guarantee the jackpot prize (plus loads of multiple prizes) if you have the required number of winning lotto numbers in your wheeled group.
Wheels your numbers in every possible combination, with as few or as many numbers as you wish.
Has wheels for up to three Power Numbers® for pick-5 games, four for pick-6 games, etc (increasing by one Power Number for each higher pick-size). These wheels drastically reduce the cost, making larger Full Wheels more affordable.*
Each Full Wheel has a valid win guarantee.
* Note: Does not work for daily digit type games with results like 000-999 or 0000-9999. No specialty Powerball or Mega Millions (pick-5 + pick-1) wheels are included, but you can wheel the main set of 5 numbers for these games. Gail Howard recommends using a pick-5 wheel for the main 5 numbers and mark the Powerball/Mega ball separately on your play slip. The only way to wheel all six numbers would be to repeat the entire five-number wheel with each Bonus Ball used--which would create huge, expensive wheels. For more info: wheeling with Powerball games and strategizing for the Powerball number.
* Note: Power Numbers® are NOT the same as Power ball or Mega Millions bonus ball numbers. Please read the description of Power Numbers®.
Filter Options
Adding filters to a wheel is simple and gives you much more flexibility:
Nineteen different filters can be applied multiple times to eliminate undesirable combinations. (See Screen Shots Page for List of Filters.)
Use Gail Howard's valuable formula, the Most Probable Range of Sums to your advantage with the Sum Range filter.
Fine tune most filters with multiple parameters.
Most filters show immediate effect of your settings on past drawings in your chosen lottery.
Note: FFWG can only filter the full wheels created by the FFWG program. It cannot import wheels from other programs to filter.
Lotto Win Guarantees
FFWG minimum win guarantees allow you to wheel with confidence:
Gives the precise win guarantee for any Full Wheel showing the number of prizes in each prize category you would match with any possible arrangement of correct numbers in your Full Wheel, including with or without Power Number(s)

®

.
Full lotto wheels (unfiltered) guarantee the jackpot prize, plus loads of multiple prizes, if you have the required number of winning lotto numbers in your wheeled group.
Once you eliminate a single combination from a Full Wheel, it no longer has the Full Wheel win guarantee, but these filters were such a requested feature, we know they will be useful.
Save, Win-Check, Print, and Export Wheels
FFWG allows you to work with your wheels in many ways:
Saves unlimited wheels for later win checking (limited only by hard drive space).
Saves filtered wheels up to one million combinations.
Saves unfiltered Full Wheels up to two billion combinations.
All saved wheels are stored in a single compressed file to conserve hard drive space.
Built-in Saved Wheel Manager can re-open, delete, rename, win-check, and export saved wheels and show saved wheels by pick-size.
Win-check saved wheels against numbers you provide.
Can customize win-check results to match prizes paid by your lottery.
Allows you to view lists of winning tickets with combination numbers to easily locate winning tickets in perhaps large groups of tickets played.
Prints your wheels with user selectable fonts, font sizes, heading styles, and specified page ranges so you can get the most on each page or make it most readable. Does not print on lotto tickets.
Exports your wheels to a text file in standard comma-delimited format or customizes that format to your needs.
Use Lotto History Files for FREE with FFWG
Though FFWG is great on its own, it is even better if you use the lotto history options. If you own our Advantage Plus software and it can run on your operating system, FFWG has always been able to work with Advantage Plus to give you more options. However, now you can use the following great options without Advantage Plus and on 64-bit Windows! Just install our free lotto history files and SlhEdit program.
Lotto History Features
Works with our lotto history files to show the effects of your filter settings on the past drawings of your lottery.
Can win-check saved wheels against the last drawing of your chosen lottery.
Automatically inserts name of history file if used in the Saved-Wheel reference field and reloads that history when a saved wheel is opened or win-checked.
Test drives your wheel through any lottery file we offer to see what you would have won had you played the wheel every game.
Interfaces with existing Advantage Plus installation if you have purchased and installed the program. Install replaces old Full Wheel Generator with a tiny program that will start FFWG from inside Advantage Plus with a single keystroke.
How to Get the FREE History Options if You Don't Have Advantage Plus
You can now use limited history options with FFWG on 64-bit windows versions, without Advantage Plus. Just install the two free programs from our web site. Note both files on our web site are installers which must be RUN in order to install. If your browser only allows you to save them, find them after downloading and then run them to install.
DETAILED HELP: For step by step instructions and more details of the benefits of using history with FFWG, check out our FAQ page about history with wheel programs
FIRST: Install
free Lottery Updater
. After installing Lottery Updater, run it and choose the history files you want, and download the files. You will need to run this whenever you'd like to update the history files.

SECOND: Install
Free Smart Luck History Editor
. Run SLHEdit to work with your favorite history files that you downloaded with Lottery Updater. The program allows you to update the winning numbers, view statistics about the drawings and the numbers, set ranges that will be honored by FFWG, change properties of the lottery file in case the lottery makes changes to the structure of the lottery, and more.
Important Note: FFWG is NOT a replacement for Advantage Plus and does not include the charts or all features of Advantage Plus. For best results, it is still recommended that you purchase Advantage Plus to strategize which numbers to include in your wheel.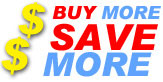 Special Savings: Take advantage of our great discounts for lottery software when you buy Advantage Plus and/or another wheeling program with your Filtering Full Wheel Generator order. See Discount Details.
Advanced Help Tutorial and Free Book Included
Filtering Full Wheel Generator includes a detailed instruction manual within the program. This simple lotto tutorial can help you learn how to make wheels, test drive them, add filters, and work with the other features in the program.
Help Features include:

Helpful hover text throughout the program, provides hints about the meaning of the information under the mouse pointer.
Extensive context-sensitive help available with F1 key.

Lottery Winning Systems, 64-page book, free with this wheel software if it is your first Smart Luck lottery wheeling program. Free Lottery Winning Systems is available ONLY for shipped orders. There is no downloadable version of LWS available. To be sure to get the free book, click on CD or Flash drive delivery options -- not download only.
System Requirements and Cost
Minimum Requirements: FFWG runs as a Windows application on all versions (both 32-bit and 64-bit) of Windows XP, Windows Vista, Windows 7, and Windows 8 whether these are installed on a PC or Mac.
Printing: Prints on all printers that print from Windows (See printing help for more). Does not print directly on lotto tickets.
Media: Runs on CD or usb flash drive, or takes less than 5 MB on your hard drive.
COST: $49.50 plus S&H (See Shipping Rate Chart). No shipping costs for Download Only software. See Shipping and Payments for more about shipping methods, time frames, and accepted payment types.
Upgrades: If you own an older version of this program, purchase an upgrade from any Full Wheel Generator or Full Wheel Generator Plus Version: $25.00 + S&H; from any version purchased in the past 90 days, $15.00 + S&H
Returns: Please read this entire product description page and view our Return Policy before purchasing this software.
Full Wheel Generator Plus
If you don't want the filter options of this program, read about the Full Wheel Generator Plus. These two programs are identical to each other except for the filtering capabilities, so only one is needed.
Frequently Asked Questions About FWGP and FFWG
Footnotes
1
Flash drive provides audio training tapes and history update services that are expressly for Advantage Plus. Though FFWG can physically run on a flash drive, the Advantage Plus features would not be useful without Advantage Plus installed and would not enhance the FFWG experience. Therefore we do NOT recommend getting FFWG on a Flash drive unless you already own Advantage Plus and have it installed.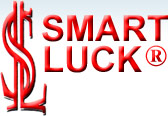 Gail Howard's Lottery Winning Systems & Strategies

Turn a game of luck into a game of skill!™
<! -- end banner -->

<! -- end main -->