Gail Howard's Lottery Winning Systems



Lottery Winning Systems
by Gail Howard

Lottery Book for Balanced Wheels®


5

th

edition, 2007
64 pages
ISBN 0-945760-868



$9.95

+ S&H
(If book is PURCHASED, shipping is free in the U.S., $2 elsewhere -
for free book with downloaded wheel program, shipping is additional!)
The Only Lotto Book that has Won Jackpot Millions!
Lottery Winning Systems IS A BOOK OF LOTTO SYSTEMS WITH GUARANTEED WINS - which means specific minimum lotto win guarantees. Lottery Winning Systems book includes a Gail Howard lotto system that won FIVE lotto jackpots worth $5 million dollars. Also included is a Gail Howard lotto Wheeling system that won a $9.48 million dollar lotto jackpot!
Lottery Winning Systems is a 64-page lottery book that explains the basics of Gail Howard's incomparable, unique jackpot-winning Balanced Wheel® Systems.
This Lotto Book is a Guaranteed Winner!
All the lotto systems (lotto wheels) in this lottery book have GUARANTEED LOTTO WINS, which means each lotto wheel has a specific minimum win guarantee if you trap the six (five or four) winning lotto numbers in your larger chosen group of lotto numbers.
As with all of Gail Howard's lotto wheeling systems, you could win much more than the guaranteed minimum - as dozens of her jackpot winners already have.
106 documented lotto winners have already won over 101 MILLION dollars in first prize jackpots with Gail Howard's Systems...
Free with Wheeling Software Purchase
The lotto book, Lottery Winning Systems comes free when you order your first Smart Luck lotto wheeling software to be shipped by mail, such as Wheel 6 Gold (for pick-6/pick-7 lotto games), Wheel 5 Gold (for pick-5 lotto games and Powerball, MEGA Millions, Hot Lotto, Super Lotto, Lotto Plus and Super Cash), etc. There is no need to add the book to your cart if you are ordering software, it will be sent automatically if your order qualifies.
Note: Lottery Winning Systems is NOT available for free with software orders downloaded from our web site - you will have to pay extra for the shipping costs if you want the book sent to you because this book is not available in an electronic downloadable format - printed book only. If you've purchased your first balanced wheel program and would like to request to pay shipping ($2) and get this book shipped to you, call our order line (M-F 8am-5pm Eastern) at 1-800-876-4245 from the USA or 1-727-441-8906 international.
If you purchase the book for $9.95, shipping is free within the USA. Outside the USA, add $2 for postage. To order, call our order line (M-F 8am-5pm Eastern) at 1-800-876-4245 from the USA or 1-727-441-8906 international. For the best deal, order any of the Gail Howard lotto software programs for wheeling sent by mail and get Lottery Winning Systems absolutely free.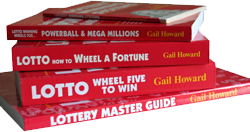 Other Lottery Books
:
More Information
About Lottery Wheeling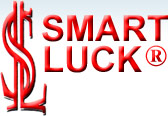 Gail Howard's Lottery Winning Systems & Strategies

Turn a game of luck into a game of skill!™
<! -- end banner -->

<! -- end main -->