Free Lotto Winning Wheeling Systems
Use Gail Howard's Interactive 30-Second Lottery Wheels™ FREE!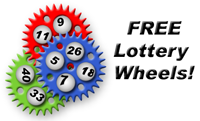 Balanced Wheels® let you pick a large group of lottery numbers and arrange the numbers into tickets to buy that will guarantee you'll win a prize if some or all of the winning lottery numbers are in that group. If you are new to lotto wheeling, check out our article, What is Lottery Wheeling? for more info (or see the links on the right side of this page).
Improve your odds and get MORE lotto wins!
Right here, for FREE, you can use a Gail Howard lottery wheel that won a $15 million lottery jackpot in a pick-6 lotto. Or try a free wheel that won EIGHT first prize cash-5 lotto jackpots (can also be used for Powerball type games!). We offer 6 different easy to use FREE WHEELS you can try out!
You can read about all the Gail Howard's winners who used these lotto wheels to win their first prize lotto jackpots.
---
---
Free Lottery Wheels for Pick-6 Lotto Games
Free Lottery Wheels for Pick-5, Powerball, Mega Millions, and EuroMillions
More Free Wheels
Are you ready to START WINNING?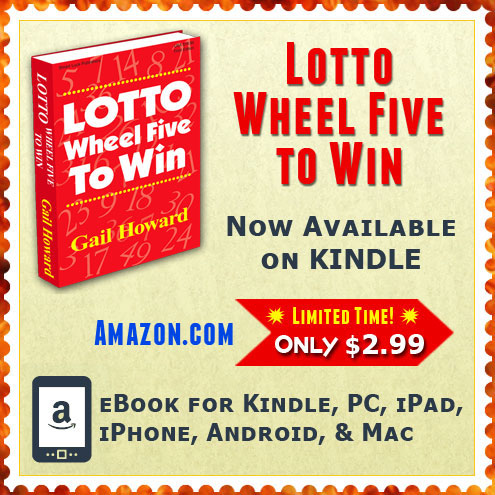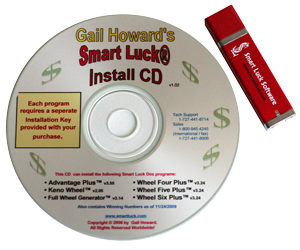 Want more winning lottery wheels? Use
Smart Luck Lottery Software
to improve the odds!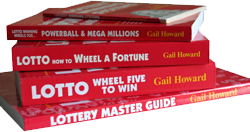 Use
Gail Howard's Lottery Books
for wheeling.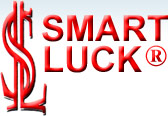 Gail Howard's Lottery Winning Systems & Strategies
Contact Us
ORDER (USA):
ORDER (INTL):
TECH SUPPORT:
1-800-876-4245
1-727-441-8906
1-727-441-8714
Turn a game of luck into a game of skill!™