Jackpot Winners Praise Gail Howard's Systems
Read letters from dozens of Gail Howard's first prize lottery jackpot winners. Click the slideshow to the right to see the winner's photo and the complete story that appeared in a newspaper or magazine article about each of Gail Howard's winners. Click the link at the end of each lotto winner's testimonial to read the complete article with photo. Gail Howard's lotto systems and number selection strategies are the only lottery systems and strategies that can truthfully claim to have produced dozens of documented first prize lotto jackpots. Gail Howard shows the date and lottery game where each jackpot was won so that anyone can call the state lottery and verify the name of the lottery winner and the amount won on that date.
As you read through these testimonials, you will see that lottery jackpots were won with Gail Howard's lotto wheels and number selection methods in 2013, 2011, as well as each and every year from 1985-2010. Gail Howard holds the world's record for jackpot winning lottery systems.

For more customer comments and product reviews, read our Comments page. If you've used Smart Luck products, please submit your comment.
Jackpot Winners Slideshow: Click photo for full story.


Gail Howard's Lottery Winners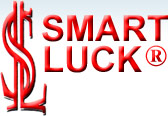 Gail Howard's Lottery Winning Systems & Strategies
Contact Us
ORDER (USA):
ORDER (INTL):
TECH SUPPORT:
1-800-876-4245
1-727-441-8906
1-727-441-8714
Turn a game of luck into a game of skill!™