Smart Luck Product Return Policy
This page explains Smart Luck's policy for accepting returns on products.
Software Returns
Our return policy for software refunds extends only to unopened software. If you order cds only (no download codes) and you return the cds still sealed in their envelope within 30 days, we will refund the software price you paid minus the shipping costs.
If your software is defective, we will replace it at no charge within 30 days of purchase.
We cannot offer returns for software that will not run on 64-bit operating systems or macintosh computers. We have explained on the Advantage Plus program's description page, that you should check your operating system version before purchasing this software because it will only work on 32-bit Windows or Windows 7 Pro+ operating system versions. You are required to acknowledge that you verified your operating system before you can proceed with adding that program to your cart. If you have purchased with the wrong operating system, there is still a FREE method you can use to run Advantage Plus. See more details about DOSBox here.
Download orders do not qualify for refunds even if you also ordered and returned software cds because once you receive the download codes, it is the same as having installed the software.
We offer free DEMO modes of all the programs except Advantage Plus, so we recommend you try these first before purchasing. There are also screen shot pages which are linked to from the product description pages.
Book Returns
Our return policy for books is nonexistent. We cannot accept returns on a book for any reason. Once a book has been opened and the cover is creased back, it is no longer a new book and cannot be shipped to another customer. All books we sell are described extensively on our web site, including the full table of contents, so when you order them there should be no surprises. Click to view contents for the books:
Product Exchanges
We're sorry, but we cannot offer product exchanges for books or software. Please read through all product descriptions carefully before ordering to be sure you are buying the right product for your lotteries. If you are unsure what to buy, we offer a Lottery Products Guide as well as customized pages for the best lottery software and books to buy for the lotto games you play in your state or country.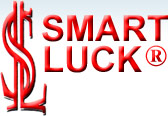 Gail Howard's Lottery Winning Systems & Strategies

Turn a game of luck into a game of skill!™
<! -- end banner -->

<! -- end main -->