Smart Luck Customer Support
General Help
Frequently Asked Questions
: The FAQ gives you a list of the most common questions about Smart Luck lottery products and the website so that you can get the answer right away. If you are looking for support issues like printing problems or errors, or product questions, this is the place to start.
Lottery Terms Glossary
: Our Glossary guide to lottery terms explains over 100 lotto terms related to Gail Howard's lottery strategies and systems.
Help with History Files
Free Lottery Updater
: Use this free program to update your Advantage Plus lotto history files.

Free SlhEdit
: Use this free program to access the history files you downloaded with the Windows wheel programs including Wheel Gold and FWGP/FFWG.
Free Lotto Results, Lottery Drawings History Files
: Lottery results for all USA state lotteries, Canadian and dozens of other countries. Download the files for the games you play to use with Advantage Plus.
Help with Software
Software Downloads
: Download your purchased Smart Luck lottery software.
Free Lottery Program Patches
: Download free Smart Luck lottery software patches. These patches can give you a quick, easy, and free way to update your software. If your software is too old to use these patches, you may need to
upgrade
your software.
32-bit vs. 64-bit Windows Operating Systems
: How to determine if you're running 32-bit or 64-bit Windows operating systems, how to upgrade to Windows 7 Pro, and how to install free XP mode.
Contact Us
Contact
: The best ways to contact Smart Luck.
Email for Download Codes
: If you've lost your download codes for purchased software, email us for a replacement (limited to new versions only).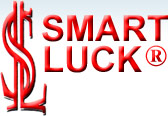 Gail Howard's Lottery Winning Systems & Strategies
Turn a game of luck into a game of skill!™