Gail Howard's News Flash Bulletin
Page Last Revised
Remembering Betty Hicks
Gail Howard Book Giveaway in National Examiner Magazine
Gail Howard's books are being offered in a giveaway appearing in National Examiner. This is issue #34 of 2015 dated August 24, 2015. Pick up a copy to enter the giveaway!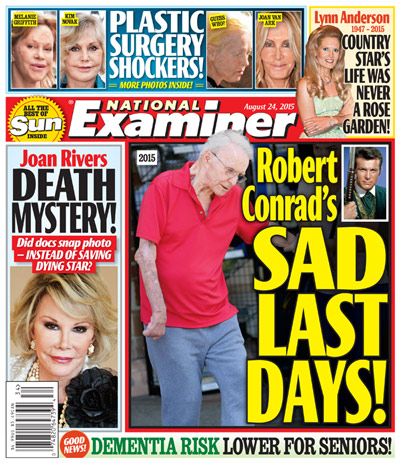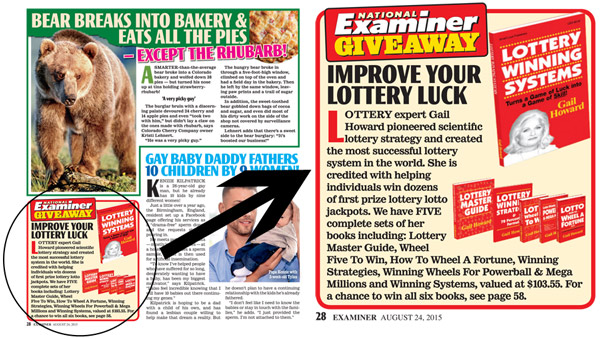 Customer feedback for Advantage Gold
We would like to share some great reviews of the new Advantage Gold. Thanks to our customers for sharing!
Advantage Gold Reviews:
"I am so happy with your New Updated program; You have hit it out of the ballpark this time. The upgrade is fast, accurate, blazing fast, fun to use, and that is before any Numbers are Picked out! It makes all the other lotto programs - I've tried a lot of them - obsolete and prehistoric." Dan M.
"I have had time to play with the new product and wish to compliment you on the product final result!! I am a retired IT director and find this product to be very intuitive and immeasurable in the information that it provides. GREAT JOB!!" Joe C.
"Just wanted to say that I Love the New Advantage Gold Charts! I Can change the Fonts, Style, & Size! I can Print them, Cut them & Tape Them! I can now see all 4 Charts at once & highlight the Best Hitting Numbers!" Texamos
"On a personal note, the visual impact of of this software is something else, love the blues and violet highlight bar, very easy on the eyes. The chart is crisp and clear. ... Can't say enough about the software!!" Kerry O.
"Looks like your software A+Gold is a killer !!!! After first day use see the results attached [$1,005 Ontario Daily Keno lottery winnings]." Tom W.
"Firstly the Chart 5b is an astounding percentage helper chart. Well thought out! Chart 3b is an interesting one. I like all the data on one page." Jason M.
"Congratulations for the new version of Advantage Gold. I think it is perfect." Panagiotis G.
Find out more about Advantage Gold here!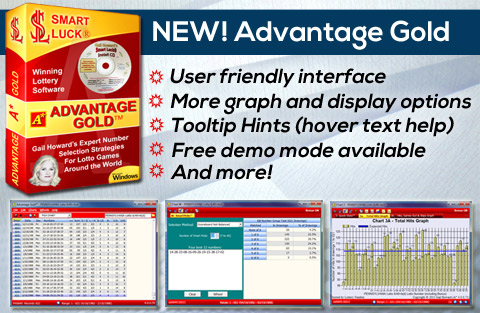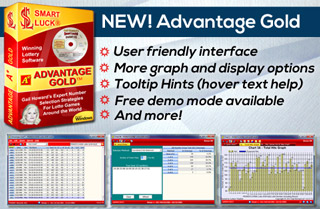 Mark Green wins second 7/7 Jackpot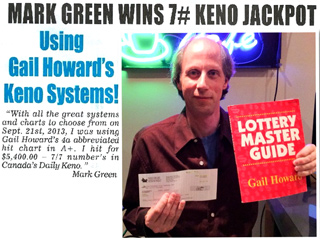 Astrological Almanac 2015
Lynne Palmer's Astrological Almanac for 2015 is now available on Amazon
Happy New Year from Smart Luck!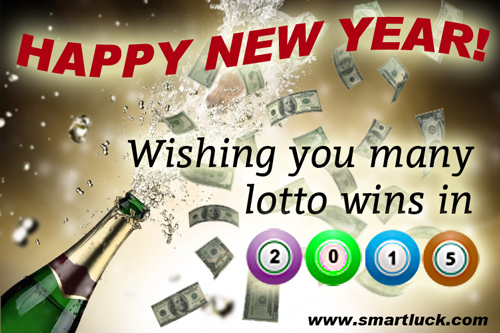 Lottery Winning Strategies Book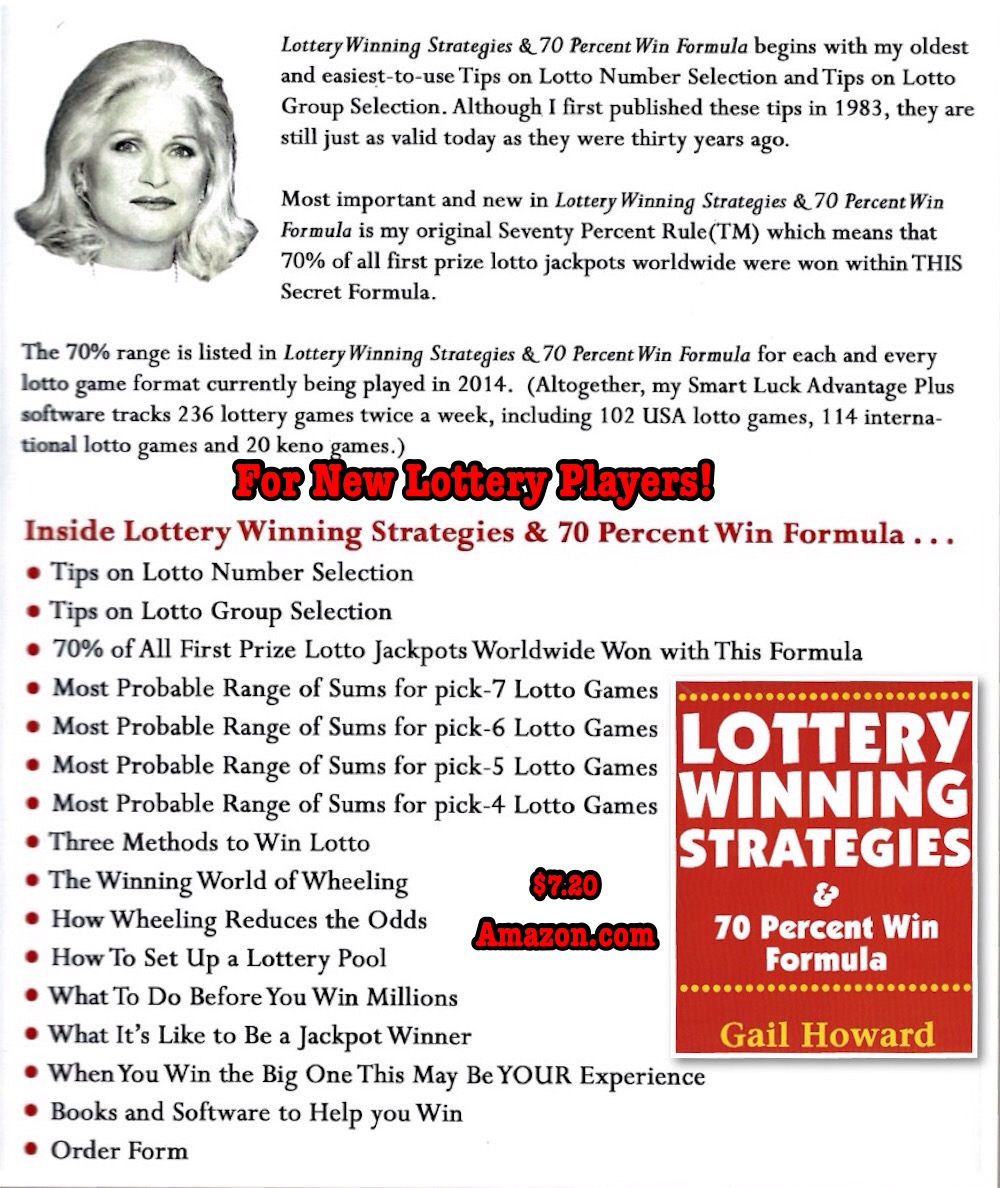 Click to view full size image
, description of Lottery Winning Strategies, for sale on
amazon
.
Just One Number Away from that $ 250,000.00 Jackpot!
A Gail Howard fan shares his wins for the year. Thanks Tex Amos!
Gail Howard's 107th Lottery Jackpot Winner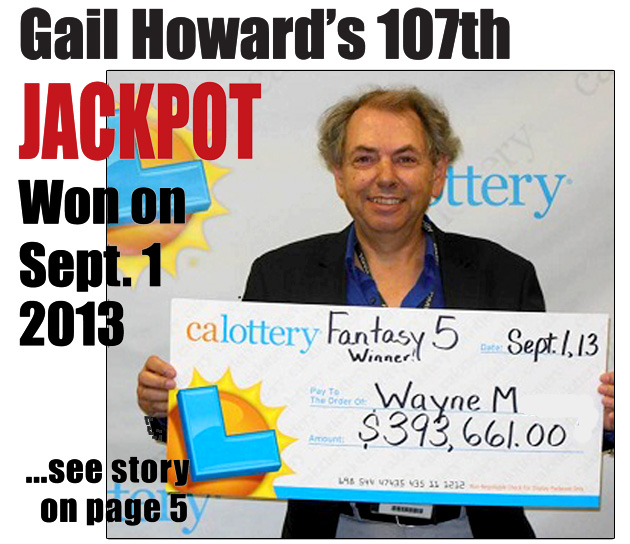 We have recently learned that on September 1, 2013, Wayne M. from Alhambra, California, won the $393,661 California Fantasy 5 jackpot. He used Balanced Wheel 53222 from Gail Howard's lottery wheeling book, Lotto Wheel Five to Win.
New Book by Gail Howard!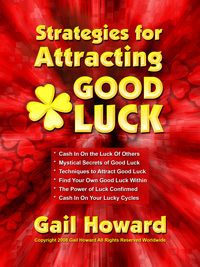 Get Strategies for Attracting Good Luck by Gail Howard on amazon!
Gail Howard Article
Please watch, and share with your friends to spread the word about Smart Luck! Thank you! When you watch, look for a surprise deal!
Advantage Gold Tutorial Video
Thanks to our fan, Gamblin Queen, for making this great video about using charts in Advantage Gold!
Lottery Expert Gail Howard Video
News Topics

Subscribe to RSS
NEWS FLASH TOPICS
Powerball Changes
Updated 10/07/15
Remembering Betty Hicks
Updated 9/21/15
Book Giveaway
Updated 8/10/15
A* Reviews
Updated 3/31/15
Woman's World
Updated 3/13/15
Advantage Gold Release
Updated 3/10/15
Mark Green Winner
Updated 2/16/15
Astrological Almanac 2015
Updated 1/11/15
Fan Advantage Gold Video
Updated 4/30/14
Smart Luck Promo Video
Updated 4/28/14
Lotto Expert Video
Updated 4/24/14
Older Newsflash Topics
Gail Howard's Lottery Winning Systems & Strategies
Contact Us
ORDER (USA):
ORDER (INTL):
TECH SUPPORT:
1-800-876-4245
1-727-441-8906
1-727-441-8714
Turn a game of luck into a game of skill!™