Free Lotto Strategies for Canada Lotto Games
Gail Howard's free lotto strategies will work for all of the following lottery games in Canada. Select the Canadian lottery game you play to get free strategies for winning the lotto game in your area. Available lotto tips include pick-5 lotteries, pick-6 games, pick-7, keno, and powerball or mega millions type lotteries.
ATLANTIC CANADA LOTTERY GAMES
BRITISH COLUMBIA LOTTERY GAME
CANADA NATIONAL LOTTERY GAMES
ONTARIO LOTTERY GAMES
QUEBEC LOTTERY GAMES
WESTERN CANADA LOTTERY GAME
General Advice on How to Win the Lottery
For even more about how to win a lotto, or if your lottery game is not listed above, check out Gail's free strategy tips on winning the lottery for any and all games: three methods to win at lotto.
Tips for Your Game
Choose Another Location: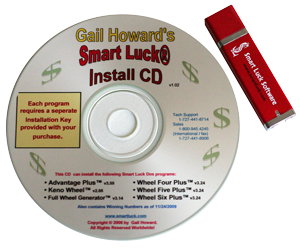 Want more winning lottery tips? Use
Smart Luck Lottery Software
for the best chance to win!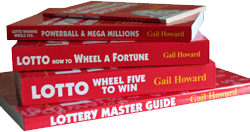 Learn all the secrets for winning the lottery with
Gail Howard's Lottery Books

CART
Turn a game of luck into a game of skill!™