Australia Keno Winning Strategies
Updated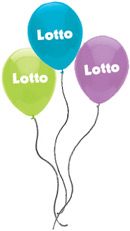 Australia Keno is a 10-20-80 game in which the player picks 10 numbers from 1 to 80, and the lottery draws 20. In Daily Keno, you can choose as few as one number or as many as ten. Because Australia Keno draws every few minutes, it is nearly impossible to strategize for it. We cannot track so many drawings for Advantage Gold, and even if we could, the lotto player would have to download those results, interpret the charts, fill out their tickets, and buy them in just a couple of minutes.
Win with Lotto Software and Books
See all Smart Luck lottery software and lotto books or the full lottery product guide and list of best Australia keno lottery software and books.
Good Luck with Smart Luck®.
Australia Lottery
Official Site:
Lottery Tips
Free Tips for Other Australia Lottery Games:
CART
Turn a game of luck into a game of skill!™