We have posted a new article about a lottery winner from 1998 who came forward with her win documentation of a Georgia Fantasy 5 jackpot. This is always exciting, no matter how long ago our customer won their lotto jackpot!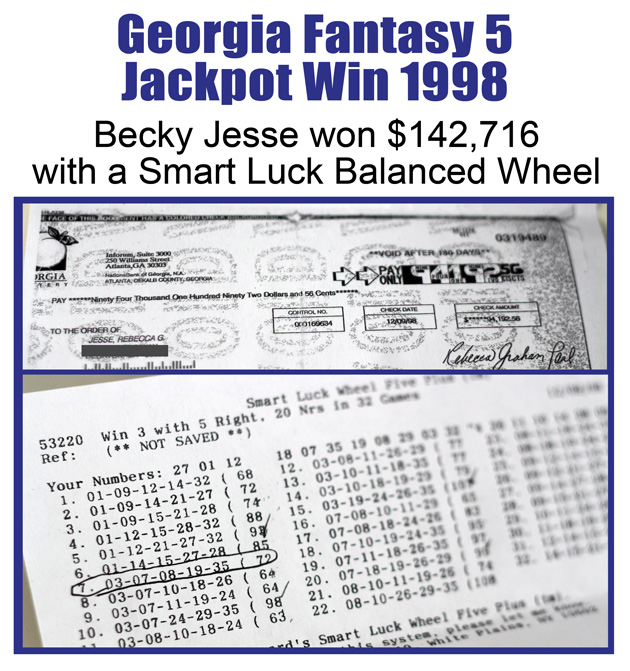 Read Becky Jesse's winner story here!
Smart Luck products have now helped 109 documented jackpot winners for a total of $102,007,908 in prize money!