UPDATE: The drawing for Wednesday, August 23, 2017 was won! The final jackpot of $758,700,000 was won by one lucky ticket in Massachusetts. The winning numbers were 6-7-16-23-26 and PB 4. The next drawing's jackpot is back to $40 million.
Powerball jackpots often get high, but over half a billion dollars in prize money is still uncommon.  The Powerball jackpot prize is currently estimated at $700 Million for the next drawing on Wednesday, August 23, 2017. This is the second-largest lotto prize in Powerball history. The lump-sum cash payout value of Wednesday's Powerball jackpot is estimated to be $411.7 million. The last Powerball jackpot to be won was on June 10th, when $447.8 million were claimed by a lottery winner in California.
The Latest Winning Powerball Numbers
No one matched the six numbers drawn Saturday night, but the latest Powerball winning numbers were 17, 19, 39, 43, 68, with a Powerball number of 13. If no one wins again, the jackpot will climb even more rapidly. It may even beat the $1.6 billion Powerball jackpot from January 2016 that is the current Powerball (and all lottery) record.
Improve Your Odds at Winning Powerball
Powerball is not an easy game to win thanks to the odds of over one in 292 million, but it's actually impossible if you don't buy a ticket! With the stakes this high, it's worth giving it a shot. A jackpot over half a billion is worth spending a couple of bucks at least, but skip the Quick Picks. To play the game smarter, use our Smart Luck strategy and wheeling to improve your odds of winning Powerball prizes (that's right – you can win more than one prize!). Try out our FREE how to win Powerball tips here. We even have a FREE Powerball wheel that can help you trap more numbers on your tickets.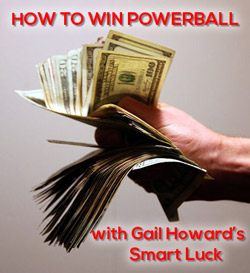 Powerball is offered in 44 States, Washington D.C., Puerto Rico, and the Virgin Islands. Players select five white numbers from (1 to 69) and one red ball (1 to 26) Tickets cost $2 each.