LATEST UPDATE:
The Mega Millions jackpot estimate is now at $1 BILLION!
Mega Millions Jackpot up to $970 Million!
The current jackpot, estimated at $970 MILLION dollars for next Friday, October 19, 2018 is bigger than any other jackpot in Mega Millions history. The cash out option for this prize is $548 million! If won, this will be the 2nd largest jackpot prize in history. If there is once again no winner, the jackpot would climb beyond a billion dollars.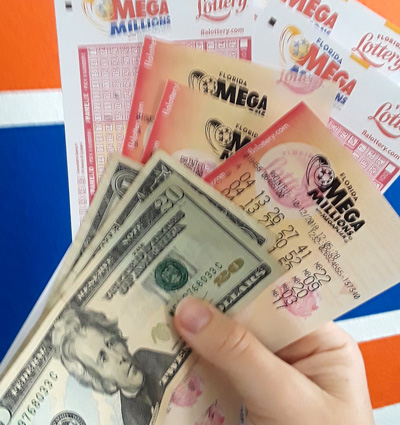 The Latest Mega Millions Drawing Numbers
Last night's Mega Millions drawing once again produced no winners. The numbers drawn were 3, 45, 49, 61 and 69, plus the gold Mega Ball 9. The last time the jackpot was won was July 24th, when a $543 million jackpot was won by a office pool. That was the largest Mega Millions prize ever won by a single ticket. The largest Mega Millions jackpot ever was $656 million split by 3 winning tickets on March 30, 2012.
Improve Your Odds at Winning Mega Millions – Free Tips!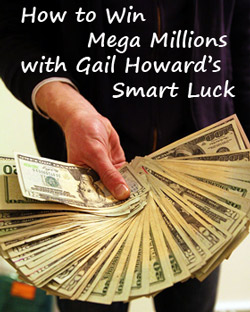 Mega Millions is clearly not an easy game to win thanks to the odds of over one in 302 million, but you can't win at all unless you buy a ticket! With the stakes this high, it's worth giving it a shot. A jackpot of close to a billion dollars is worth spending a couple of bucks at least, but skip the Quick Picks.
To play the game smarter, use our Smart Luck strategy and wheeling to improve your odds of winning Mega Millions prizes (that's right – you can win more than one prize!). We even have FREE Mega Millions balanced wheels that can help you trap more numbers on your tickets.
Free Tips for How to Win Mega Millions!
How to Play Mega Millions
Mega Millions is offered in 44 States, Washington D.C. and the Virgin Islands. Players select five white numbers from (1 to 70) and one mega ball (1 to 25) Tickets cost $2 each. Matching just the mega ball will win you back your $2. Drawings are held on Tuesday and Friday at 11pm ET.
Our free tips are just the beginning to using lotto number selection strategy to win more prizes. Our Advantage Gold software includes dozens of charts to help you track the trends and trap more winning numbers.
More about Advantage Gold lottery software
---
Powerball Jackpot up to $430 Million!
In related news, the Powerball jackpot has also been rolling over, and is up to $430 million for Saturday's drawing. Powerball still holds the world record for the largest jackpot prize ever, when it reached $1,586,000,000 (more than 1.5 BILLION dollars!) on January 13, 2016. That prize was split by 3 winning tickets. Powerball also holds the record for the largest jackpot won by a single ticket, which was $758.7 million on August 23, 2017.