The Powerball jackpot has been rising very quickly since it was last won in November, and is currently estimated at a world-record $1.5 BILLION for the next drawing on Wednesday January 13, 2016!
This will be the largest lottery jackpot the world has ever seen in any game in history, and could make the first lottery billionaire! It will be interesting to see just how high this jackpot gets and if there will be any Powerball winners!
There is still time to order our most popular Powerball lotto winning software combo package, Advantage Gold and Wheel Five Gold! Get the Smart Luck lottery advantage and play Powerball the smart way!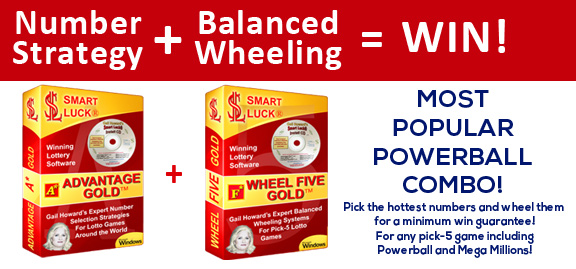 Advantage Gold
and
Wheel Five Gold
Reg. $137.45,
Combo: $117.45 + S&H (Save $20 Multiple Software Discount, 14.5% off!)