Canada has a new biggest lottery jackpot winner! The Lotto 6/49 64 Million Dollar jackpot from the October 17, 2015 drawing has finally been claimed. The winning numbers were 4-5-6-22-29-30, bonus 20.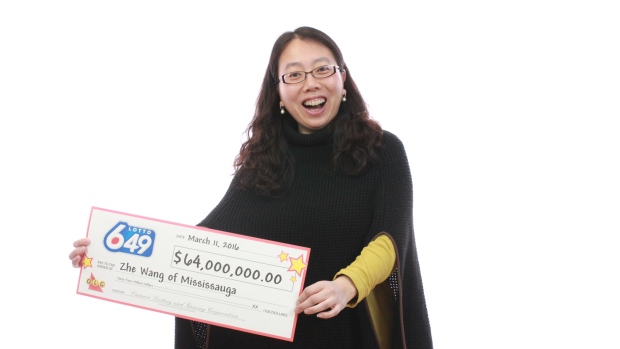 Zhe Wang bought her Lotto ticket at a Petro-Canada station in Mississauga. She held on to her ticket for the past 5 months and has now come forward. She did not give a press conference to share details of her win or future plans as a millionaire.
Zhe Wang was the sole winner of the jackpot. Previously, the April 13, 2013 Lotto 6/49 draw held the record for the largest prize of $63,413,885, which was split by 4 winners.