Update
The Powerball jackpot which reached $429 Million on Saturday was won by a single ticket in Trenton, New Jersey (ticket sold at a 7-Eleven store). The winning numbers from May 7th were 5-25-26-44-66 and the Powerball number was 9. The jackpot is the sixth-largest in Powerball jackpot history, and the largest single jackpot winning ticket sold in New Jersey.
---
Powerball is getting hot once again, after rolling over since the last winning Powerball combination was drawn on March 2nd. The jackpot is currently estimated at $415 Million for the next drawing on Saturday, May 7th.
The Winning Powerball Numbers
The latest Powerball winning numbers from Wednesday (May 4th) were: 47, 69, 30, 66, 57. The Powerball was 3.
Playing the Powerball Game Smarter
Although the Powerball odds of over one in 292 million are slim, you don't have a chance at all if you don't buy a ticket. And at this jackpot size, it would definitely be worth spending a few bucks, but skip the Quick Picks. You still have time to use lottery strategy and wheeling to improve your odds of winning a Powerball prize. Get started with our FREE how to win Powerball tips here.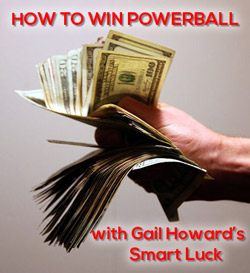 Save on Lottery Strategy Software
We are also still running our Mother's Day promotion until May 8th, so you can get a great price on Advantage Gold if you want the best advantage!