Edited 1/25/21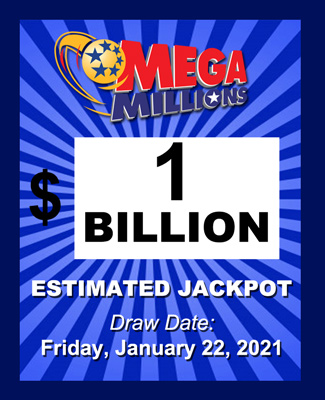 Mega Millions was finally won on Friday, a massive $1 billion dollar jackpot that went to a single ticket in Michigan. Congrats to the jackpot winner!
This is the 2nd largest Mega Millions jackpot ever and the 3rd largest lottery jackpot the world has ever seen. The jackpot has been growing since it was born on September 18 as an initial $20 million prize — it has soared this high after a record 36 drawings in a row without a jackpot winner.
Update: $731 Million Powerball was won in Maryland after last night's drawing!
How to Win More Powerball and Mega Millions Prizes
Remember, you can increase your odds of winning more prizes by using lotto strategies to pick your winning numbers like those in Advantage Gold software, and for even better chances, wheel those numbers with a pick-5 lotto wheel like Wheel Five Gold. Buy these 2 programs in a single order to save with our multiple software discount automatically applied at checkout! Get started on the winning path today!
Lottery Strategy Software – Advantage Gold
Try out PDF Lottery Advantage Charts
Want to use Advantage Gold strategy charts without buying the software? Get a one-time printed or PDF set of charts for the game you play for just $15! Order by 2pm Eastern time (M-F) to get the charts around 5pm same day!
https://www.eppleyplasticsurgery.com/eppleymed/ventolin/
Get Lottery Strategy Charts for Powerball or Mega Millions!
Win Powerball and Mega Millions with Lotto Wheeling
With jackpots this high, it's common for families, offices, gyms, and other groups to pool their money to get more bang for their buck and split a jackpot so massive it is plenty to share. But, don't just buy quick picks! Use a lottery wheel. Balanced Wheels give you the best chance of winning more lotto prizes. Lottery wheels are the most important tools lottery players can take advantage of to get immediate odds improvement. These lottery systems allow you to choose a large group of lotto numbers which are placed in a scientifically determined lotto pattern on your bet slips to give you a specific win guarantee. The math is done for you, so it's a simple process! Just fill in the boxes with your numbers.