Smart Luck Lottery Software
ABOUT SMART LUCK LOTTERY SOFTWARE
Best Software for My Favorite Lotto Game

Software Media Options: CD, Flash Drive, and/or Download

Special Savings: Software Discount
Smart Luck® offers 2 types of lottery software to help you win the lottery: number strategy and wheeling. Your best bet to beat the lottery is to use both weapons TOGETHER! Take advantage of our great discounts for purchasing multiple programs in the same order!

ADVANTAGE PLUS™ PROGRAM: Being armed with powerful number selection strategies and knowing how to target numbers most likely to hit is vitally important.

BALANCED WHEEL® PROGRAMS: Equally important is wheeling (mixing or combining) large groups of numbers into mathematical patterns for specific minimum win guarantees. Wheel Gold programs have a free demo mode available, so try them out!

Each lotto wheel is guaranteed flawless! No holes! You get DOUBLE your money back if you find one wheel that fails its stated win guarantee.

Although many wheeling programs out there claim to be the best, not one of them has been credited with winning dozens of documented, verifiable first prize lotto jackpots – except, of course, Gail Howard's Smart Luck Balanced Wheels®. These systems worked for others. Let them work for you.
Advantage Plus™ lotto software program incorporates all of Gail Howard's original, unique number selection methods for choosing lotto numbers with the greatest probability of winning. This winning lottery strategy software comes loaded with all the USA, International and pick-10 keno lotto drawing results on a CD and/or Flash Drive.

Advantage Plus™ contains NO WHEELS.

$79.95

For portable software, choose flash drive as your media during check out, and get a

FREE BONUS

2.5 hour tutorial on how to use Advantage Plus.
BALANCED WHEEL® LOTTERY SOFTWARE
Wheel Six Gold™ lottery software is our new Windows program with 4,057 Balanced Wheel

®

lottery systems for

pick-6 and pick-7

lotto games.

$59.50

Wheel Five Gold™ lottery software is our new Windows program with 1,488 Balanced Wheel

®

lottery systems for

pick-5

lotto games.

$57.50

Wheel Four Gold™ lottery software is our new Windows program with 1,442 Balanced Wheel

®

lottery systems for

pick-4 and pick-3

lotto games.

(NOT FOR 3 AND 4 DIGIT-TYPE GAMES that draw 3 or 4 numbers, each from 0-9)

$58.50

Wheel Ten Gold™ lottery software is our new Windows program with 4,900 Balanced Wheel

®

lottery systems for

pick-8, pick-9, and pick-10 keno

.

$59.95
FULL WHEELING LOTTERY SOFTWARE
Full Wheel Generator Plus™ (FWGP) lottery software is our new Windows program with

full wheels only

for all

pick-3 through pick-10 lotto or keno games

. If you want to buy the jackpot, this program will make ALL the combinations for you, but it has

NO

abbreviated Balanced Wheels

®

or filter options and is thus recommended for lotto pools and groups only. FREE Demo Download Available.

$34.50

Filtering Full Wheel Generator™ (FFWG) lottery software is our new Windows lottery software which is identical to Full Wheel Generator Plus™, except for the

added filtering features

, which are available only in this program. It has

Full Wheels only

for all

pick-3 through pick-10

lotto or keno games, and includes almost two dozen customizable filters to reduce the number of combinations. It has

NO

abbreviated Balanced Wheels

®

. FREE Demo Download Available.

$49.50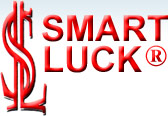 Gail Howard's Lottery Winning Systems & Strategies

Turn a game of luck into a game of skill!™
<! -- end banner -->

<! -- end main -->