Gail Howard's Travel Adventures
Earlier in her fascinating career, Gail Howard traveled the world for 12 years globetrotting in 130 countries. The photos on this page show Gail Howard in several of the countries she visited during this time.
Gail Howard's Travel Adventure Websites
Read about Gail Howard's travel adventures in Mexico *NEW*, Alaska, Colombia, Egypt, the South Pacific, The Gambia, West Africa, Ceylon (now Sri Lanka), Ecuador, the Philippines, Russia, and Galapagos Islands -- with more adventures to come. (Click the links above or the thumbnails below for photos and stories about Gail Howard's travel adventures in each country.)
Gail Howard's Other Travels
Move your mouse over any thumbnail for a description of the photo, or click for a larger size.

China


Cambodia


Togo


Greece


Australia


Morocco

India


Japan

Kashmir

HongKong

Korea


Chad,
Central African Republic

Peru


Spanish Sahara

Fakahina

New Zealand

Thailand

Lebanon

Vietnam

Sri Lanka

Huahine

Turkey

Ghana

Samoa

Singapore

Uzbekistan

Nepal

Guatemala

Myanmar (Burma)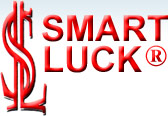 Gail Howard's Lottery Winning Systems & Strategies

Turn a game of luck into a game of skill!™
<! -- end banner -->

<! -- end main -->