32-bit vs. 64-bit Windows Operating Systems
NOTE: This notice is now for Advantage Plus only. Our NEW Windows versions of all of the wheeling programs will run on BOTH 32-bit and 64-bit versions of Windows. We are still working on our Windows version of Advantage Plus.
Advantage Plus will run directly on 32-bit versions of Windows XP, Windows Vista, Windows 7, and Windows 8 as a DOS application. Our new DOSBox-enabled version will automatically install and configure DOSBox to run Advantage Plus on 64-bit.
FREE DOSBOX OPTION
DosBox is a free, Open source Dos Emulation program that allows most dos programs to run. DOSBOX allows Advantage Plus to work from any 64 bit version of windows. Our new version installs DOSBox on 64-bit with no additional steps for you. For manual DOSBox instructions, you can set up DOSBox with these instructions.
How to find out which operating system your computer is running
If you're not sure whether your computer is running a 32-bit or 64-bit operating system, there is a simple way to check. For more detailed instructions, see Sample Screen Shots of this process.
Locate and Right-Click on My Computer, either on your desktop or under the Start Menu.
Select Properties. The System Properties screen that pops up should show the General tab.
At the top of the General tab, under System, your computer operating system specifications will be listed. If you are running a 64-bit version, it will say so under this section. For some 32-bit XP operating systems, the system information will just say Microsoft Windows XP, which means you have 32-bit, not 64-bit. See examples.
If these instructions do not help, see Microsoft's Instructions for Determining Your Operating System.
How to Upgrade from Windows XP, Vista, or 7 Home Premium to Windows 7 Pro
Our programs can run in 32-bit XP mode, which is available for Windows 7 Professional, Enterprise, or Ultimate. If you have an older version of Windows XP, Vista, or Windows 7 Home Premium, you can purchase an upgrade from Microsoft to update your computer to Windows 7 Pro.
Upgrade to Windows 7 Pro:
Note: These prices are just estimates and are subject to change. See links above for most current prices or to purchase an upgrade.
How to Install XP Mode
Once your computer is running Windows 7 Pro, Ulimate, or Enterprise, you will need to install XP mode in order to run Smart Luck programs. Note: Windows 8 Pro does NOT work with XP Mode.
If your 64-bit Windows machine doesn't have hardware virtualization support, here's an excellent article on how to use vmware player to run xp-mode.
More information about 64-bit XP, Vista, 7, and 8
There are a few other options than those listed here. These require advanced technical steps you may be able to take to run the programs. However, if you choose to try these steps and cannot get the software to run, we cannot change our return policy. See Running the software on 64-bit Windows for more information.
FAQS About Windows and New Versions
Technical Support
If you are still confused, you can call Technical Support at
1-727-441-8714
(from 1PM-5PM EST only) or
Email Technical Support
.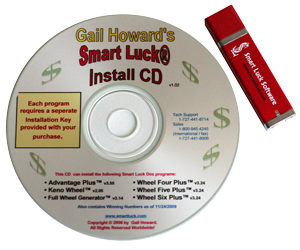 Use
Smart Luck Lottery Software
for the best chance to win!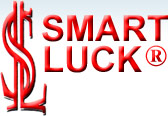 Gail Howard's Lottery Winning Systems & Strategies
Contact Us
1-800-876-4245
1-727-441-8906
Turn a game of luck into a game of skill!™